Paris, June 27, 2017 – C-Log, a specialist in Retail Supply Chain and E-commerce, is awarded the highly coveted AEO-Full Customs Simplifications and Safety-Security certification. This double certification thus rewards C-Log's expertise in the international supply chain.
"After several months of work, we are delighted to have achieved AEO-Full certification. It is a pledge of quality that demonstrates the rise in expertise of our teams on subjects Transport and Customs. This certification rewards the work done by all teams in several areas. For example, control of regulatory risk and customs fraud, traceability of flows and internal control. But also, the security of information systems and the global control of supply chain security ", underlines Philippe Heinry, Director of Transport and Customs of C-LOG.
AEO-FULL certification for all C-Log sites
Indeed, all logistics sites of C-Log are now holders of AEO-Full certification, customs simplifications and safety-security. A key certification to accompany the equipment brands of the person in their international exchanges.
"Few logistics operators except freight forwarders today have these two statuses combined. AEO-Full certification positions C-Log as one of the key players in the International Supply Chain. It testifies to the performance of the organization set up in recent years. It will allow us to streamline the customs procedures of our customers. But also to support them in a stronger way in their growth, "said Benoit Garçon, CEO of C-Log.
Finally, on June 26th, at the end of a ceremony organized at the C-Log premises in Saint-Malo, Pascale Buronfosse-Bjai, Regional Director of Customs of Brittany, presented the 5 AEO-Full certificates to the management teams of the company.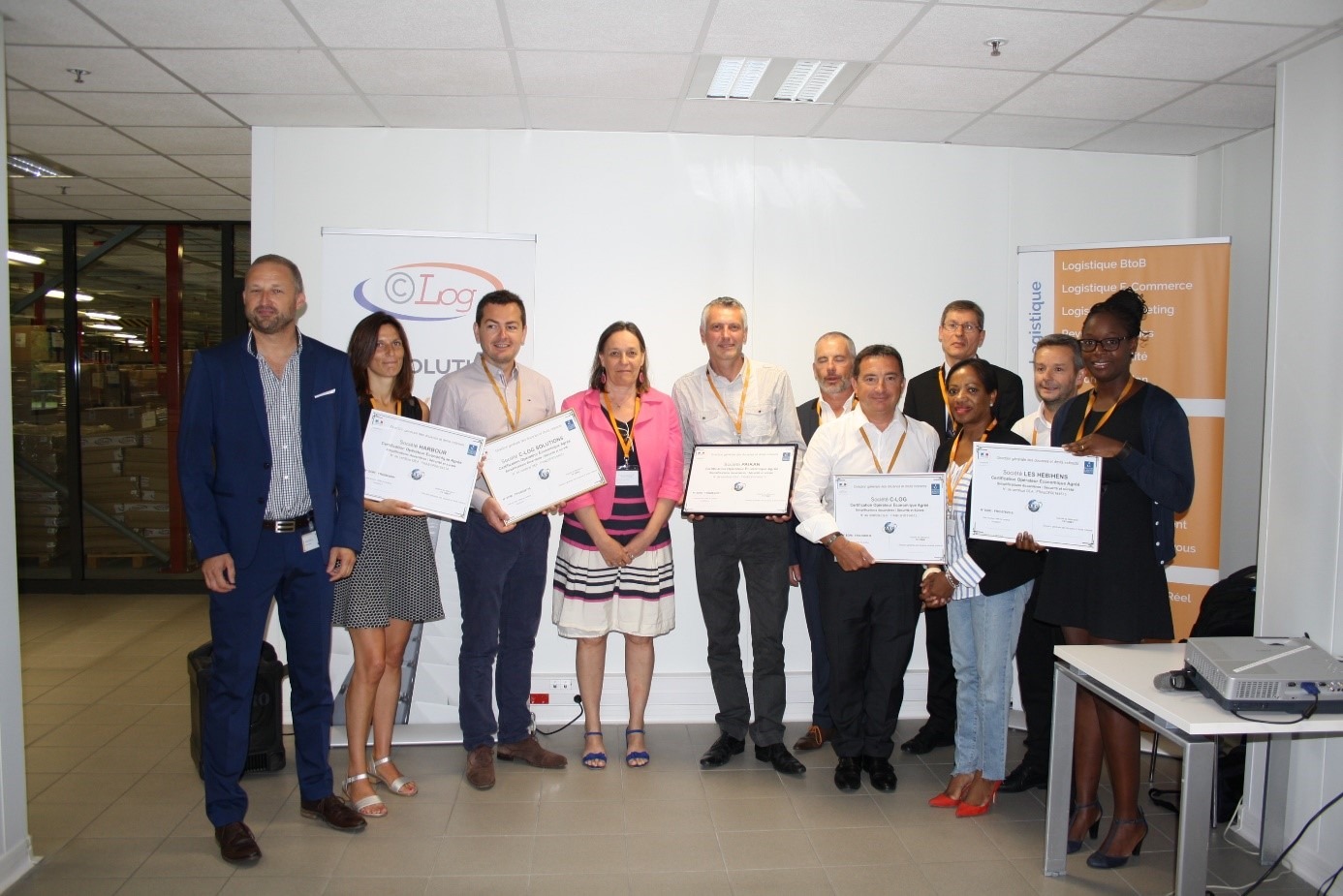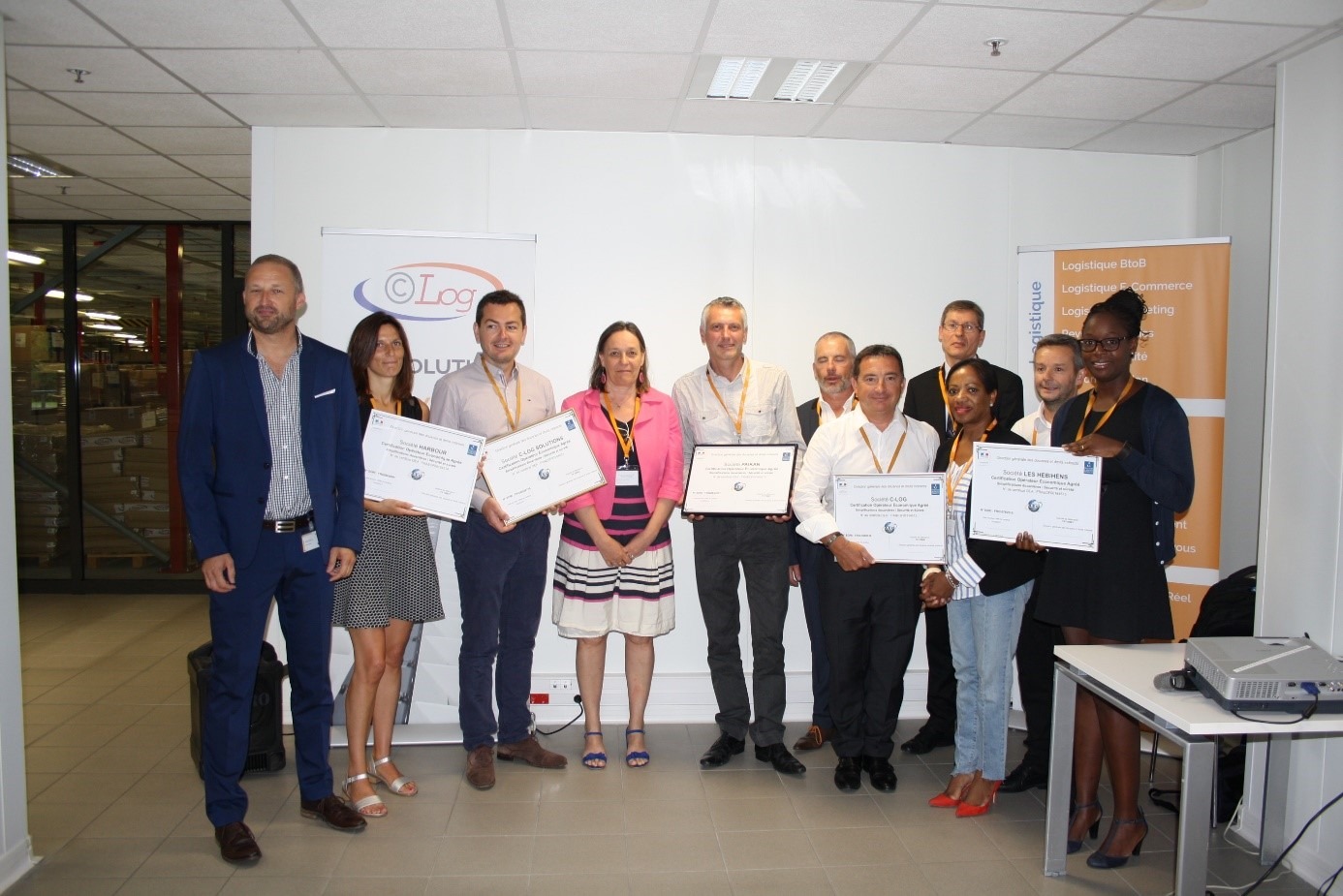 From left to right : Philippe HEINRY (C-Log), Catherine CORRE (C-Log), Benoit GARCON (C-Log), Pascale BURONFOSSE-BJAI (Douanes de Bretagne), Stéphane AMIOT (C-Log), Hervé PREVAULT (Douanes de Bretagne), François GRALL (C-Log), Philippe BONNAFOUS (Douanes de Bretagne), Jocelyne PLUTON HENNARD (Douanes de Bretagne), Laurent THOMAS (Douanes de Bretagne), Rosalie DOLLIOU (C-Log).