For more than a year, C-Log has focused on customer satisfaction and its duty to offer an ever more qualitative service to its partners. Various projects have been set up to measure their satisfaction.
"Click to possession" : a new added value
C-Log set up its "click to possession" tool in April. Its purpose : to accurately determine the time elapsed between the validation of the order by the "e-shopper" until delivery by hand. Every day our team takes care to reduce it to the maximum.
This project highlights C-Log's desire to offer an ever more responsive and efficient service to meet the needs of its partners.
This tool now allows C-Log to measure the performance of its activities and thus adapt these methods and processes to satisfy its partners more and more thanks to an irreproachable service.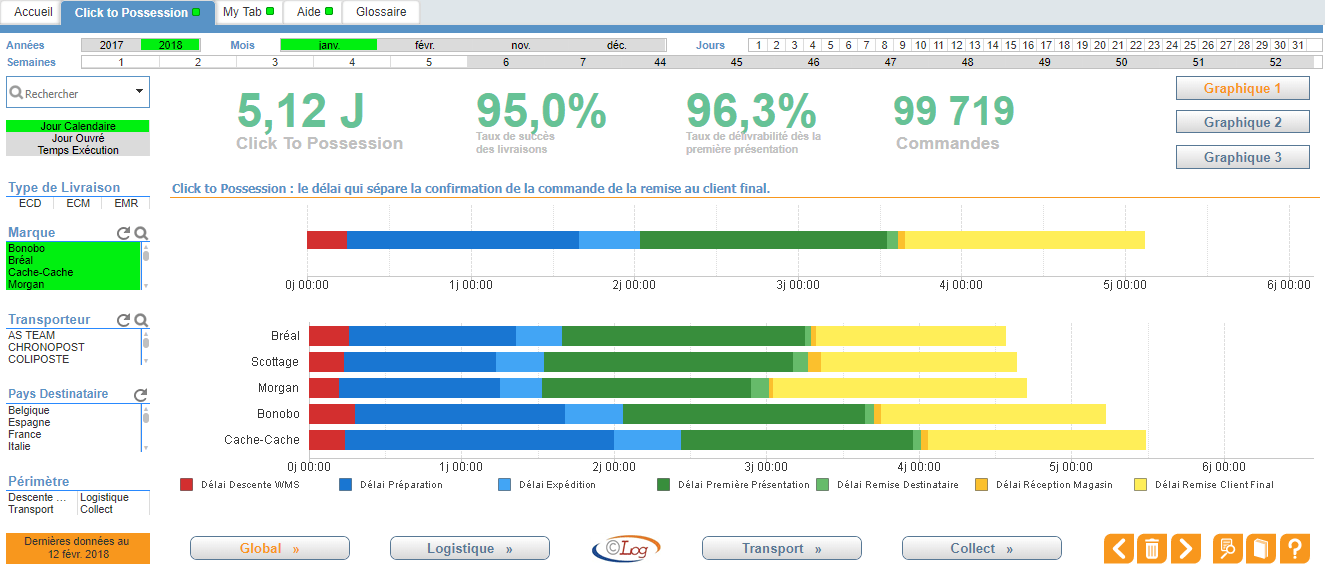 Adapt to the new constraints of e-commerce
In a context of profound changes in the trade, where deadlines are always shorter, supplychain providers must adapt their services. The digitalization of retail forces logisticians to rethink their organization by developing new tools, to know, and to better control the traceability of products.
In the midst of the digital age, e-commerce logistics and e-commerce transport must be the most innovative and efficient.
Long-term collaborative work was needed to implement this new tool, which is the result of a precise study of the brands' needs and the best way to meet them. It is a reflection of C-Log's know-how and its ability to offer a responsive and responsive service.